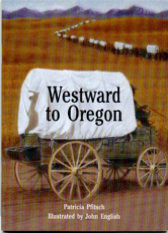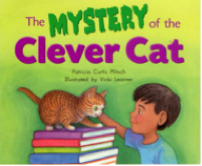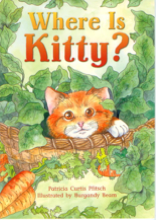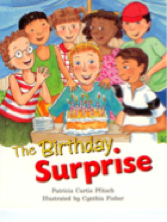 Westward To Oregon
illustrated by John English
Rigby 2000
ISBN 0-763-6797-3
Lizzie loves everything about her family's journey to Oregon by wagon train. But then her father goes hunting and doesn't come back. Can Lizzie save her mother and her little brother?
The Mystery of the Clever Cat.
Illustrated by Vicki Learner
Rigby 2004
ISBN 0-7578-1368-2
How is Cinnamon getting into the house? Marc has to find out before Papa gets angry!
Who Did It?
Illustrated by Stacey Schuett
Rigby 2004
ISBN 0-7578-1444-1
When Marcos and Clara start to unpack their equipment at their campsite, they find that someone has made a mess in the car. Who is sabotaging their stuff?
Where Is Kitty?
Illustrated by Burgandy Beam
Rigby 2008
ISBN 1-4189-3198-5 (small book)
Maria's life on the farm is lonely. She hopes to find a friend when she comes to the city with her papa to sell vegetables. But when her favorite kitten gets lost, all Maria can think about is finding kitty.
The Birthday Surprise
Illustrated by Cynthia Fisher
Rigby 2004
ISBN 0-7578-1356-9
It's Frank's birthday, but everyone is down the street at Anna's house. Will Frank have to spend his birthday all alone?